Making a Difference — One Smile At A Time

Visit the dentist who brings heart to modern dental care.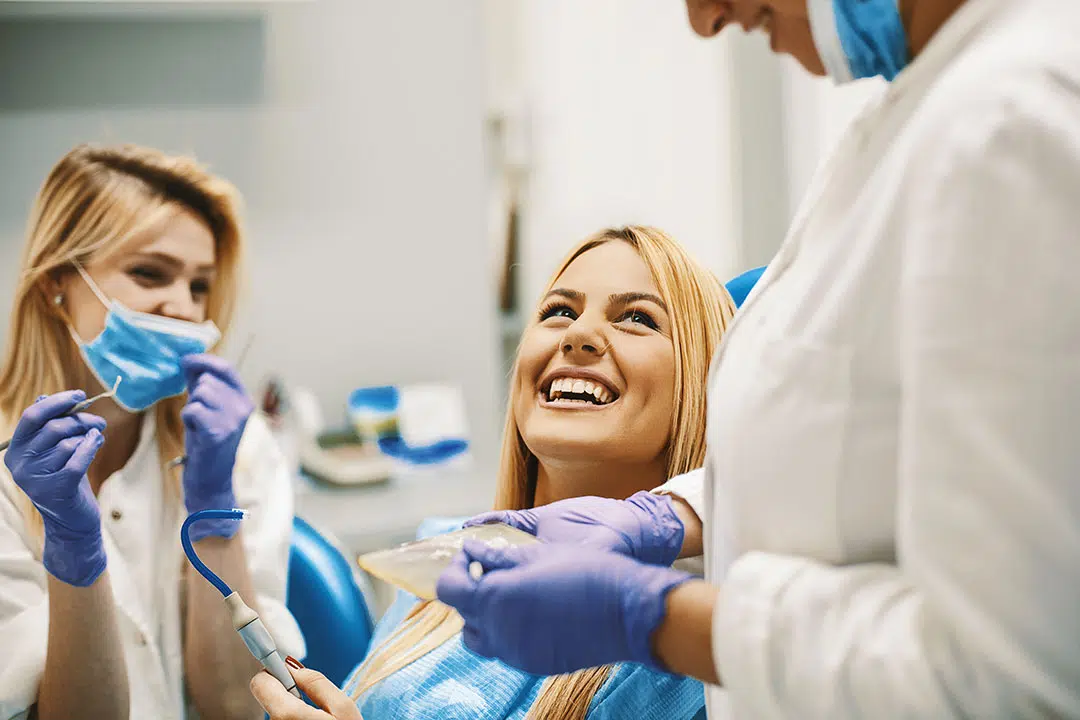 Preparing For Your Visit
We want to make each visit to Cox Family Dentistry easy and enjoyable for every patient, whether they're new to the practice or have been trusting their teeth to our team for years. Part of the great experience our patients have come to expect comes from the extra care we take to help patients feel informed and prepared for consultations or treatment. Our team can walk you through our financial policies and the financing options available to you. We accept a wide range of dental insurances, but please feel free to call ahead of your appointment to ensure that we are an in-network provider.
Healthy Smiles Program
A dental savings plan for uninsured patients.
We're here to give the members of our community the quality dental care they deserve. That's why we formed the Healthy Smiles Plan, to specifically serve our uninsured patients. This plan is an exclusive, in-office plan for clients who do not have existing dental insurance coverage.
To become a Healthy Smiles Plan member, you may join for an annual fee of $30 and receive a 20% discount on all treatment and services! Sign up today and get the services you need for an affordable price.
*Membership is effective on the day on which you join and pay the non-refundable membership fee. It is the sole responsibility of the member to maximize benefits by arranging the appropriate appointments within the 12-month membership period. Membership rates may be reviewed and adjusted on an annual basis. Payment is due when services are rendered, otherwise discount is void. Membership is non-transferable and cannot be combined with any other dental insurance plan, workman's comp policy, or accidental insurance policies including auto insurance, coupons, or special offers. Discounts under your membership do not apply to any treatment prior to joining. This plan is an in-house discount plan, NOT a dental insurance plan. It cannot be used for referrals or hospital charges.
New Patients
Patients of all ages are invited to make their first appointment today. And we proudly welcome veterans! Before your visit, we can get you started in making Cox Family Dentistry your new dental home by gathering some details on your health history. We also want to understand any concerns you would like to discuss at your appointment. You may complete this step ahead of time by printing and completing the forms below. Once completed, you may bring them with you to your appointment, or email them prior to your appointment to coxfamilydentistrybgky@gmail.com.
Financial Policies
Our team will work with you to submit claims to your insurance provider and even get a cost estimate on your behalf. Please keep in mind that estimates are not guaranteed and that the remaining costs not covered by insurance are your responsibility. Should you need to set up a payment plan, our office staff will be happy to assist you.