Making a Difference — One Smile At A Time

Visit the dentist who brings heart to modern dental care.
Cosmetic Dentist in Bowling Green, KY  
It's incredible how your smile affects how you think and feel about yourself. You often feel happier, more attractive, and more confident if you're happy with your smile. If you don't like your smile, you may feel self-conscious, embarrassed, and shy. Luckily, you can fix imperfections in your smile with cosmetic dentistry.  
What is Cosmetic Dentistry?  
Cosmetic dentistry is a branch of dentistry that focuses on improving the appearance of your smile by creating a more balanced, symmetrical, and aesthetically pleasing smile. Cosmetic dental services can fix issues like chipped or cracked teeth, small gaps or spaces between your teeth, tooth discoloration and staining, misshapen teeth, and misaligned teeth.  
Family and Cosmetic Dentistry Services  
At Cox Family Dentistry, we provide the following cosmetic dentistry services in Bowling Green:   
Teeth Whitening:

if you have organic stains caused by aging, certain foods like coffee, red wine, sodas, and dark-colored vegetables and fruits or tobacco use, professional teeth whitening at Cox Family Dentistry can help make your smile brighter. Unlike at-home whitening products, the bleaching material we use at our office is much stronger and delivers faster and better results. Depending on the color of your teeth, you can dramatically whiten your smile by up to 8 shades in just one appointment.

Composite Bonding:

This procedure is used to conceal chips and cracks in your teeth, change the shape of your teeth, close gaps and spaces between your teeth, and camouflage tooth discoloration. During a composite bonding procedure, Dr. Cox applies tooth-colored resin material to the affected teeth to change their shape, size, or color.   

Porcelain Veneers:

These are ultra-thin porcelain shells, permanently bonded to the front surface of a tooth to correct flaws and create symmetrical, white, natural-looking teeth with little to no maintenance. Porcelain veneers can fix several issues, including gaps between the teeth, chipped, worn down, or crooked teeth, and small, uneven, or misaligned teeth. Veneers can also fix teeth that are stained or discolored and don't respond to teeth whitening due to root canal treatment, medication like tetracycline, large resin fillings, and excessive fluoride exposure. At Cox Family Dentistry, we use porcelain veneers because they have a natural appearance, are stain-resistant, and are long-lasting.  
What's the Difference Between Cosmetic and General Dentistry?  
General dentistry focuses on preventing and treating oral ailments, while cosmetic dentistry deals with the overall aesthetic appearance of teeth. General dentistry typically addresses dental problems associated with oral hygiene, dental pain, and discomfort and includes restorative and preventive procedures like dental exams, tooth extraction, root canals, and cavity filling.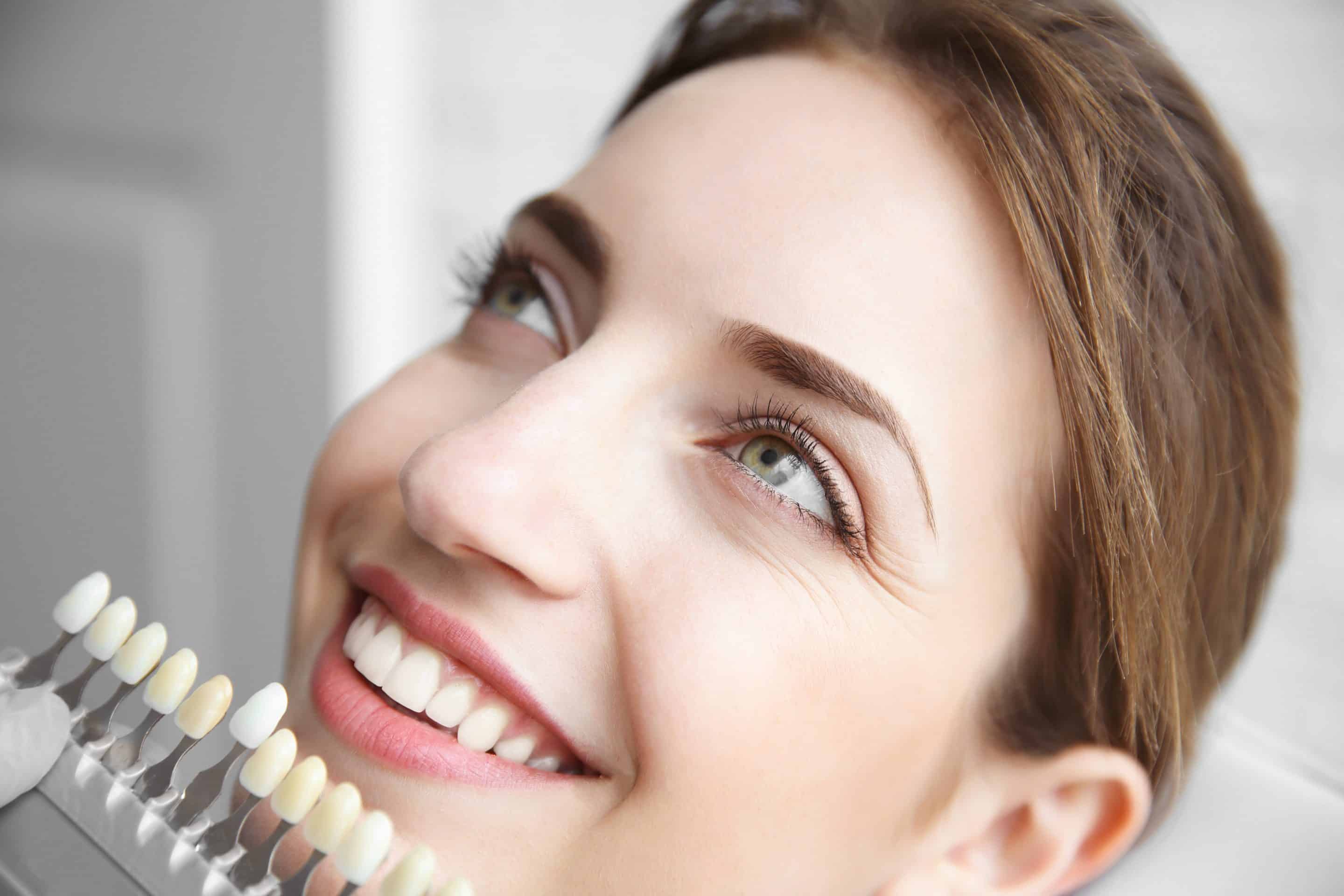 Schedule Your Cosmetic Dentistry Appointment Today!  
If you're dissatisfied with your smile, our cosmetic dental services in Bowling Green, KY, can help. During your consultation, we will assess your oral health, learn about your dental needs and goals and develop a customized treatment plan that gives you the smile of your dreams. Contact us today to schedule your appointment!