Making a Difference — One Smile At A Time

Visit the dentist who brings heart to modern dental care.
Teeth Whitening in Bowling Green
While most people would love to have a bright smile, few people can maintain perfectly white teeth throughout their life. Fortunately, enhancing the appearance of your dull or discolored smile is easier than you may think. With the help of the friendly dental team at Cox Family Dentistry, you can achieve a whiter smile using our convenient, customized teeth whitening trays. Here's what you need to know about dental whitening treatments before scheduling your appointment with Dr. Cox.
What is Dental Whitening?
Even for people who practice excellent oral health habits every day, it's normal for teeth to become stained or discolored over time. Along with genetics, certain foods and drinks can cause the enamel of your teeth to lose its natural whiteness, including black coffee and red wine. When this occurs, cosmetic teeth whitening can help lift these stains and enhance the natural beauty of your teeth. 
Over-the-counter teeth whitening products may seem like an easy, cost-effective option to improve discolored teeth. However, customized teeth whitening trays and bleaching solutions are the best way to improve the appearance of your teeth safely, quickly, and effectively. Teeth whitening is considered safe for most people, but it's not for everyone, so it's best to first consult with your dentist. The best candidate for teeth whitening is someone with good oral health and looking to whiten their stained, natural teeth. You should know that whitening products won't work on dental crowns, bridges, or other restorations.
Cosmetic Teeth Whitening Process
Having your teeth whitened at Cox Family Dentistry is easy and convenient. Here's what you can expect from the process:
Dr. Cox will perform an initial exam to ensure your teeth are healthy.

Then, he'll take impressions of your teeth to create custom whitening trays.

After your trays are made, he'll give you instructions on how to use them properly.

Finally, you can use your trays and enjoy a whiter, more radiant smile.
What Teeth Whitening Products Are Available at Cox Family Dentistry?
Not all teeth whitening products are created equally. At Cox Family Dentistry, we're proud to use SDI Pola Day 35% carbamide peroxide gel, which is safe and offers superior results in a short amount of time.
Is Professional Dental Whitening Painful?
Having your teeth professionally whitened should not be painful at all. While some people experience mild sensitivity immediately after undergoing a treatment, this should resolve on its own within a few hours.
How Long Does A Dental Whitening Treatment Last?
Unfortunately, your teeth whitening results won't last forever. Most people's whitening treatment  will last up to two years. Of course, this will depend on the condition of your teeth and your lifestyle, mainly what you eat and drink.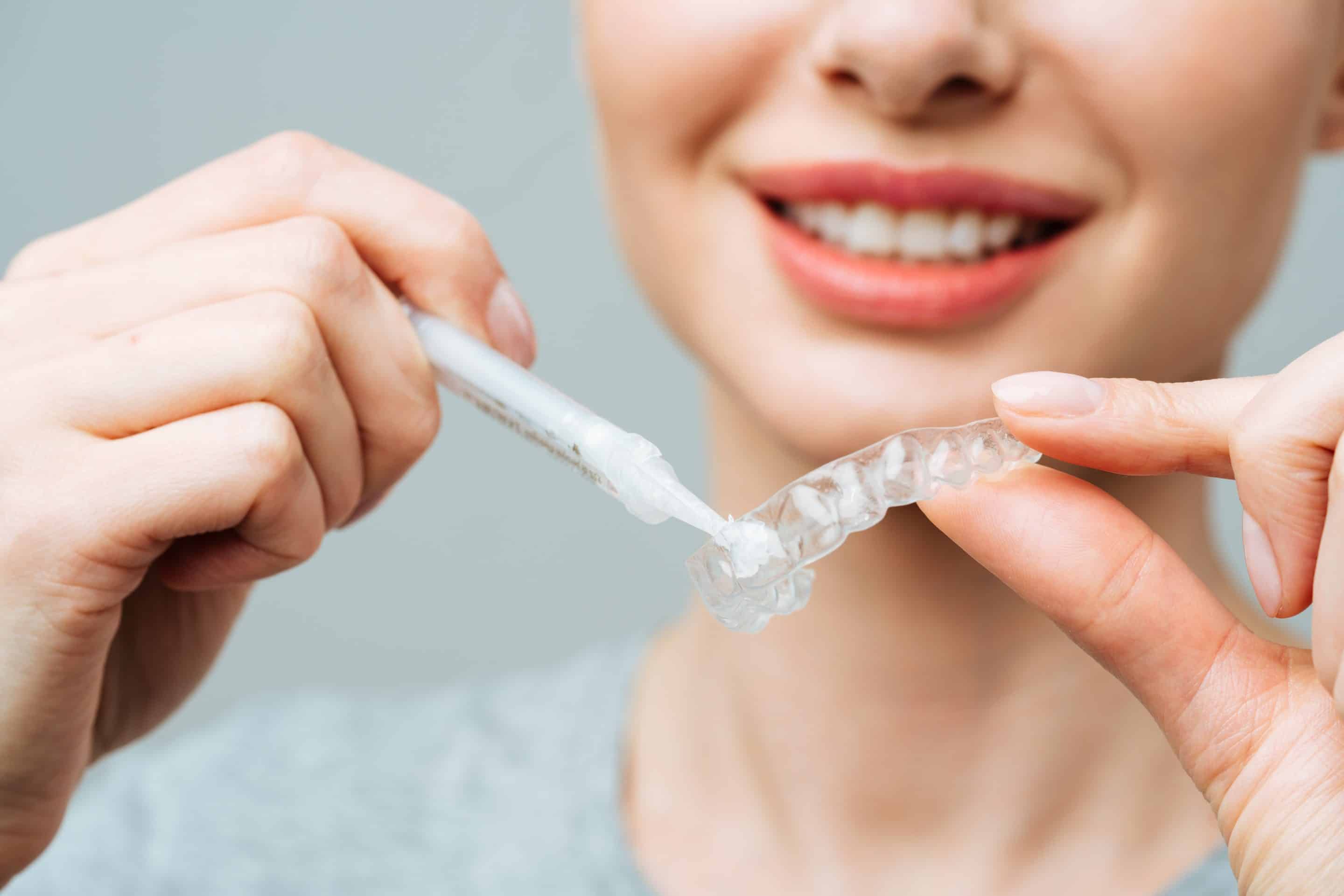 How Do You Care For Your Teeth After Cosmetic Teeth Whitening?
To help the results from your cosmetic dental treatment last as long as possible, caring for your teeth properly is essential. Here are some steps to help:
Brush and floss your teeth twice a day

Limit your consumption of stain-causing foods

Don't smoke

Visit the dentist two times a year for routine exams and cleanings 
Schedule Your Teeth Whitening Treatment at Cox Family Dentistry
You deserve to have a dazzling white smile. Dr. Cox and his friendly team are ready to help you achieve the smile you've always wanted with custom teeth whitening trays. Contact our family dental office in Bowling Green today to learn how a professional teeth whitening treatment could benefit you!