Kids Dental Care in Bowling Green, KY
Making a Difference — One Smile At A Time

Visit the dentist who brings heart to modern dental care.
Proper care for their teeth and gums is one of the most important life skills a child can learn. Along with ensuring that their smiles stay healthy and strong, practicing good oral hygiene early helps your child keep the habit for a lifetime. When teaching your child how to care for their teeth, visiting the dentist regularly should be incorporated. Here's what you should know about kids' dental care before scheduling your little one's next appointment with the friendly team at Cox Family Dentistry.
Overview of Children's Dentistry
If you think that children don't necessarily have to visit the dentist as regularly as adults because their baby teeth will fall out anyway, think again. Children can begin visiting the dentist as early as their first birthday and then continue to do so every six months for routine dental exams and professional cleanings. Children's dentistry can provide an array of benefits, including:
Teaching the child (and parent) good oral hygiene habits

Discussing any potential oral health concerns, such as thumb sucking

Preventing and identifying oral health problems early, including cavities

Making sure the child feels comfortable at the dentist so that future appointments go well
What Happens At Your Child's Dental Appointment?
Knowing what to expect during your child's dental appointment can help you and your little one feel more comfortable when it's time for a check-up. Here's what will take place during a routine pediatric dental appointment at Cox Family Dentistry:
A dental hygienist will clean your child's teeth by gently scraping the plaque from their teeth and flossing between them.

X-rays will be taken to let the dentist see what is going on beneath the surface of their teeth and gums; this process is fast and painless.

The dentist will carefully examine your child's teeth and gums for potential oral health problems.

Additional treatments, such as fluoride or dental sealants, may be given to protect your child's teeth until their next preventative dentistry appointment.
How Can You Prepare Your Child to See the Dentist?
Every parent wants their little one to receive the dental care they need but also wants their child to feel calm and comfortable. Fortunately, there are steps you can take before your kid's dental visit that can make a big difference in ensuring their check-up goes well. These include:
Helping them properly brush and floss their teeth every day.

Praising them when you see them brushing and flossing well.

Keep the conversation about the dentist positive; avoid mentioning anything that might scare them.

Set a good example by letting them see you caring for your teeth.

Have them come along to an older sibling's dental appointment, so they know what to expect.

Give them something to look forward to after the appointment, such as a trip to the park.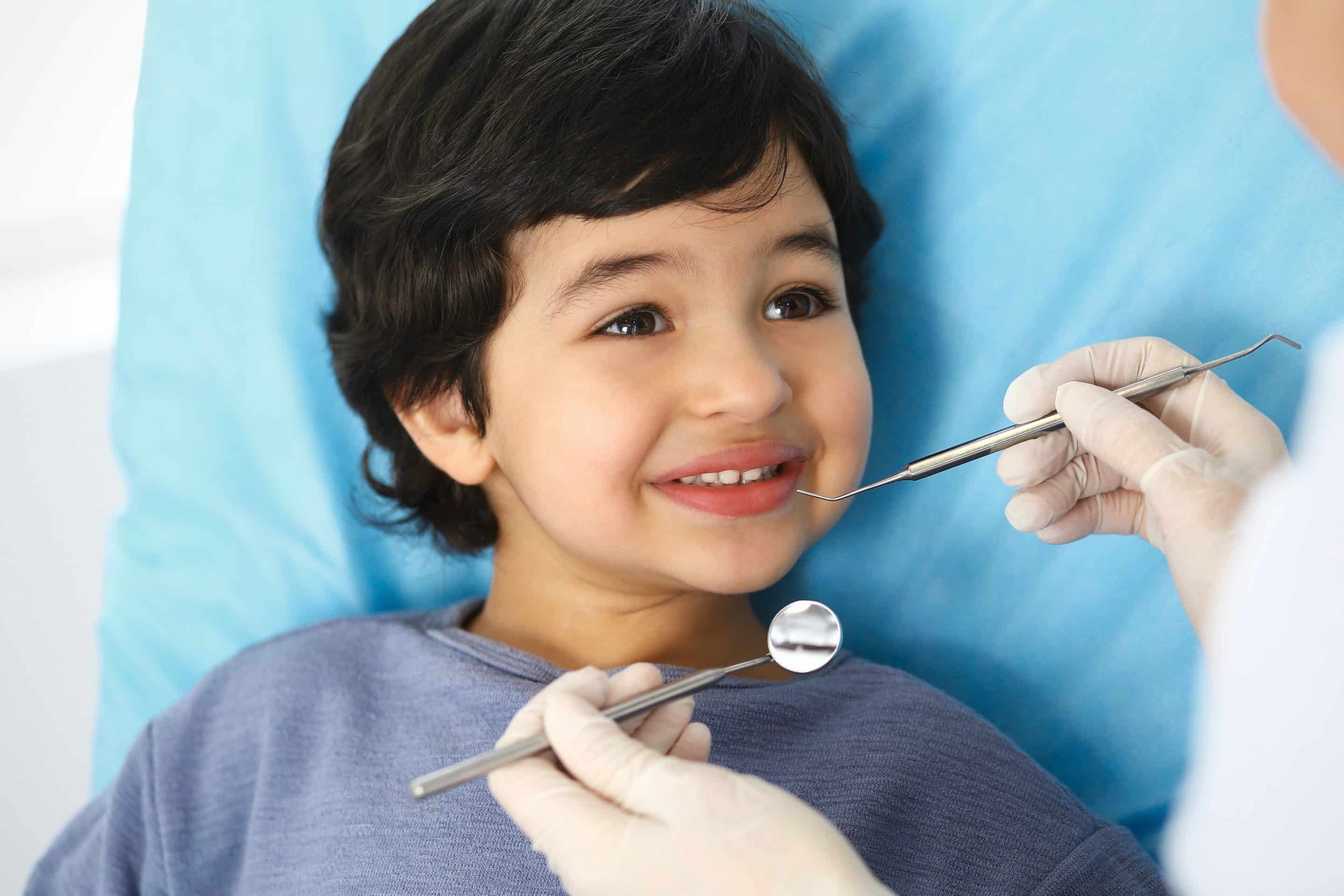 Schedule Your Child's Dental Appointment at Cox Family Dentistry
Teaching your child how to care for their teeth and gums is a significant step in helping them maintain a healthy lifestyle for years to come. If it's been a while since your child has been to the dentist or they've never been before, now is the perfect time to begin prioritizing their oral health. At our Bowling Green, KY, family dental office, we are proud to offer safe, professional dental care in a relaxing environment to patients of all ages. Contact us today to schedule your child's appointment and see how easy teaching them good oral health habits can be!